Are You A Christian Business Owner?
If you are a Christian and you own your own business (or run a non-profit ministry), we have alot in common.  We are Christians and we own 1429 Creative so we know what it is like to walk in your shoes.  We've spent late night hours working on client projects, hitting the streets to drum up new business – all the while constantly lifting our business up to God in prayer.
"Don't be afraid, for I am with you. Don't be discouraged, for I am your God. I will strengthen you and help you. I will hold you up with my victorious right hand."   Isaiah 41:10
Can you relate?  We know that you probably can so that's why we would love to visit with you about your business and how to help it grow.   We love spending time with other Christian business owners like ourselves as we talk about marketing, our families and our faith.  It's not uncommon to spend time praying together with our clients.
Some of the advantages you have in working with us is knowing that you would be working with men of integrity, men who love their wives and men who want to better fathers.  And we love to see companies succeed in business because of a strategic marketing plan all done with God's blessing.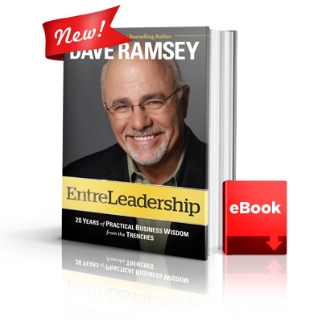 We want to work with you – plain and simple.  We are offering a FREE gift to you simply by setting up a 30-minute phone consultation (that's also FREE).   We want to provide you the latest e-Book, "EntreLeadership" from Dave Ramsey, noted Christian author and radio host.  This will be an e-Book formatted gift so see the information below on which option works best for you:

(click here for important download instructions)
After you've determined which option is best for you, simply fill out the form to get started.  Once we get your message, we'll contact you via email to set up your 30-minute phone consultation.
STOP!
. . . after you read the report, you might be ready to make some changes in your marketing.