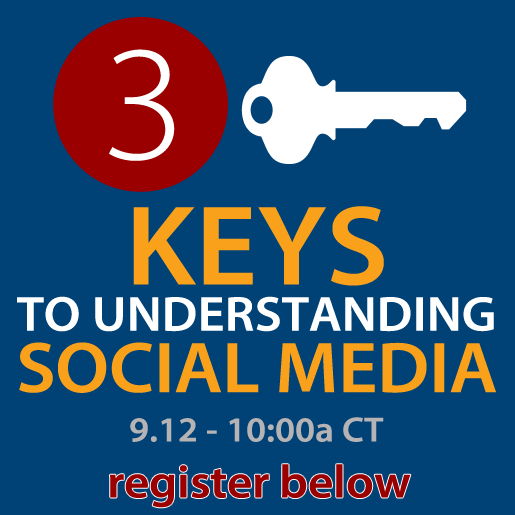 Are you stuck or confused on how to effectively use social media?  Do you have a Facebook page for your business but have "no earthly idea" what to post?  Do you not understand blogging, email marketing, podcasts, Twitter or now Instgram?
Feeling a bit overwhelmed with it all – right?
We want to help you better understand social media.  Not only the tactical pieces to it but the strategy behind it.  We will be conducting this webinar on Thursday, September 12, 2013 at 10:00am CT.
In this FREE webinar, we will discussing 3 keys to helping you better understand social media:
What is your social media strategy?
What social media resources are available to use?
How to integrate your social media into your current marketing plan (assuming you have one right?)
Randy Vaughn, Dallas-Fort Worth's only Duct Tape Marketing Certified Consultant, along with Donny (who is a certified email marketing specialist) will conduct this hour-long webinar.   Sign up below to reserve your seat!