Click here to learn about the many services
we offer small businesses, non-profits and churches.
*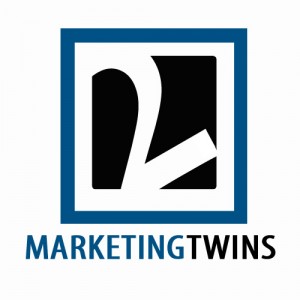 MarketingTwins.com is the ultimate marketing site – for small business and independent business owners, for leaders of non-profit organizations and ministries, pastoral leaders of dynamic churches looking to share your message, or anyone interested in marketing! We primarily deal with things relevant for small business because most (none) of us have million dollar ad budgets. So while we may look at certain trends or even analyze advertising done for large companies (let's say SUPER BOWL ad review!!), we do so through the lens of small business people. We try and glean innovative techniques or appropriate strategies that would work for you TODAY!
Randy Vaughn and Donny Vaughn are the creators and authors of MarketingTwins.com – we are real-life twin brothers who enjoy having a place to talk about marketing (our wives have heard enough on long drives in the car!!) We finally have an outlet for our thoughts!
Randy is the Marketing Coach & Creative Director.  Randy is also the only authorized Duct Tape Marketing Coach in Fort Worth, Texas.   Randy started the company in November 2007 and loves to write blog posts and help others find their strategic marketing plan.
Donny is the Marketing Coach & Solutions Director.  Donny joined the company in April 2008.  Donny loves helping new clients set up websites they can actually update themselves and also focuses on helping others learn the importance of staying in contact with their contacts using an email marketing service.
We are a faith-based creative team offering marketing solutions so you can do GREATER THINGS.  If there's anything we can do for you, please contact us.*
WHAT OTHERS ARE SAYING ABOUT THE MARKETING TWINS (click on image below):