---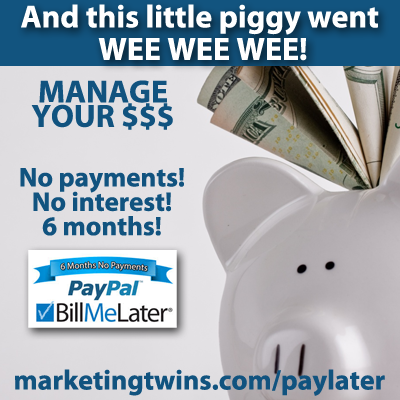 We are excited to partner with our online payment partner PayPal to offer our customers the ability to have deferred payments on purchases of $99 or more. Through this unique program called "Bill Me Later" you can take advantage of deferring the costs for 6 months with no interest financing. Think about it … you can manage your cash flow while still getting the services you need to help with your marketing.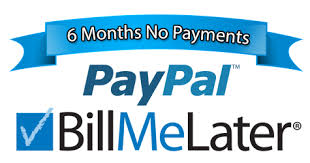 This deferred payment option is offered on any of our services listed below when using our online payment service through PayPal. And while we only offer this for those who pay online through PayPal, we know that many of you will want to take advantage of this offer to help defer your costs for 6 months. So what are you waiting for? Get started today (and pay later):
If you have any questions about this Buy Now, Pay Later offering, click here.