*NEW FREE VIDEO* : 5 Website Tips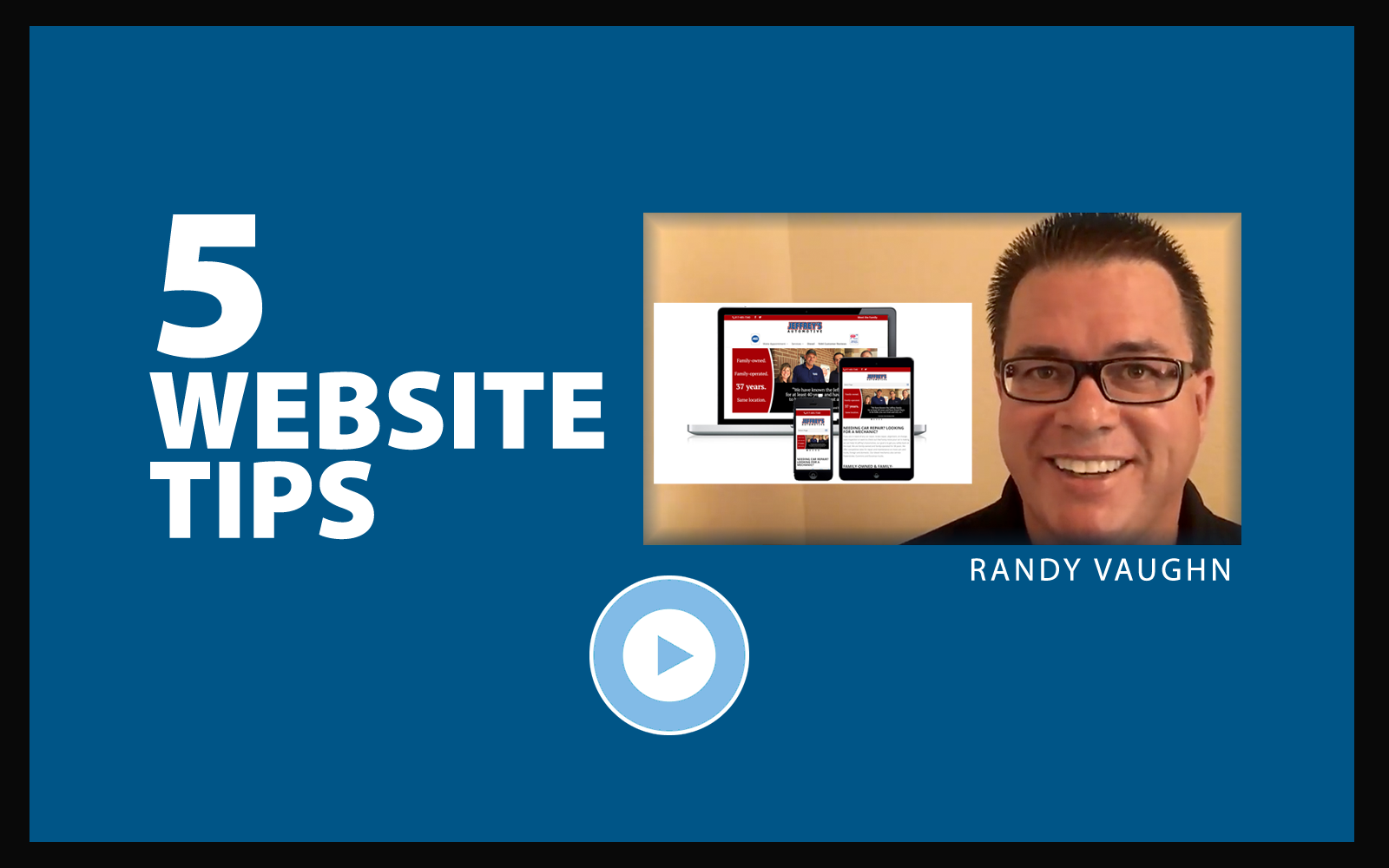 The web is in a constant state of change.
In this new video, Randy Vaughn, Duct Tape Marketing Consultant, offers 5 tips on making your website the very best it can be!
It is FREE and is accompanied by an article giving additional details about these 5 important tips to improving your organization's website.
SIGN UP TO GET EXCLUSIVE ACCESS TO THIS VIDEO