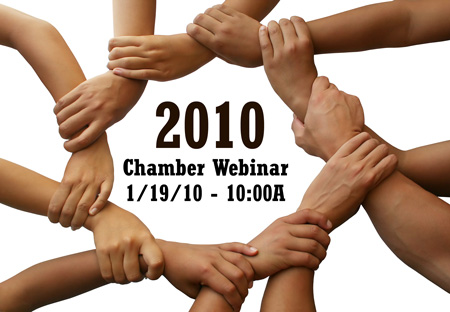 Want to get all of your marketing ideas connected
into one successful marketing strategic plan?
We want to invite all businesses and entrepreneurs that are members of an area chamber of commerce to attend our 2010 Chamber Webinar on Tuesday, January 19th at 10:00 AM.
This is a FREE one-hour webinar where you can learn about many of the affordable yet effective marketing strategies available today.  We will share with you how to use techniques like social networking (Facebook, Twitter, Linkedin), online reviews, video and photo sharing and even email (yes it still can be effective!) to reach more customers and ultimately more business in 2010.  Oh, and this can also apply to non-profit organizations as well!
Sign up below for this FREE webinar.  Once you sign up, you will receive an email within 8 hours that will include all of the details regarding access to the webinar.   Share this information with other chamber members as well.
Randy & Donny Vaughn
The Marketing Twins
coaching@marketingtwins.com