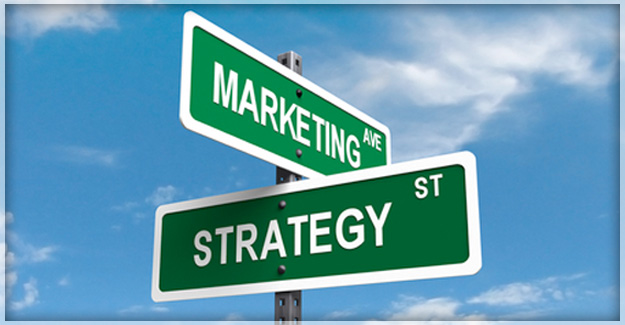 Can I ask you a few questions?
Is the dream of owning your own business giving you sleepless nights?
Do you ever find yourself saying "yes" to the latest fad, gimmick or promotion because someone said it worked for them? (and only to find out it doesn't work for you)
Do you wish your current customers would refer you more ?
Have you thought, "if I could just grow 10% this year, I'd be OK.  But how?"
Do you wish you had a better marketing plan so you'd stop wasting money?
Our agency was started using the simple and effective principles of Duct Tape Marketing.  We immediately saw the benefits of a strategic AND systematic approach to marketing.  We loved it so much that we built our consulting practice around it!  We now are proud to be part of the global network of Duct Tape Marketing consultants.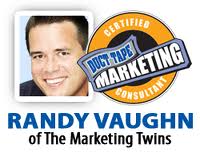 DFW's only Certified Duct Tape Marketing Consultant
We believe in the Duct Tape Marketing mantra, "Strategy Before Tactics!"  You must lay a strong foundation before determining what tools and tactics to use to market your business.
We offer several ways of assisting in the creation of your business' marketing strategy:
Duct Tape Marketing Personalized Catalyst™

(*Most Popular!*)

Working WITH you, you'll learn the DTM principles and implement the simple and effective practices of marketing.
I come alongside you to customize your own marketing plan – and I show you how to install this marketing system into your business
We work together as a TEAM through a carefully chosen program of highly practical, 'street-smart' marketing topics based on the best-selling book by John Jantsch — Founder of Duct Tape Marketing.
The 10 sessions include:



•    Section 1:  "Defining Your Ideal Client"




•    Section 2:  "Standing Out from The Crowd"


•    Section 3:  "The Marketing Hourglass™"


•    Section 4:  "Using Content To Attract Ideal Clients"




•    Section 5:  "Managing Your Presence on The Web"




•    Section 6:  "Winning at Local and Online Search"




•    Section 7:  "Advertising That Attracts"




•    Section 8:  "Increasing Your PR and Referrals"




•    Section 9:  "Converting Leads Into Revenues"




•    Section 10: "Putting It All Together"

Each section is ACTION-ORIENTED.  You'll have material to read, watch and process. You'll also be HELD ACCOUNTABLE for completing assigned actions.
By the time you've completed all ten (10) sections, you'll have built a comprehensive marketing plan for your business that you'll be implementing and using to generate more revenue from your products and services.
Learn more about investing in the Duct Tape Marketing Catalyst™ program.

Duct Tape Marketing Catalyst™ – DIY Plus+

(I Will Be Your Assistant Coach!)




You receive full access to Duct Tape Catalyst™, the online delivery system of Duct Tape Marketing, a complete online marketing system building tool divided into five modules with 13 video lessons, audios, PDF workbooks, examples and forms.
This DIY (do-it-yourself) option is a self-guided program, created by best selling author John Jantsch, is the compilation of over 25 years of work with small business owners worldwide.
Rather than coaching you in bi-weekly sessions, I offer you the following:

Getting Started – 90 minutes to get you oriented to the Duct Tape Marketing system and help you establish goals

Midpoint Checkup

– 90 minutes to evaluate your progress, answer questions and steer you toward a great finish

Follow-Up

– within 6 weeks of your completion of your self-guided program, we will discuss your results and next steps!
Unlimited Email Support for 1 full year!

Duct Tape Marketing Catalyst™ – DIY Simple


You receive full access to Duct Tape Catalyst™, the online delivery system of Duct Tape Marketing, a complete online marketing system building tool divided into five modules with 13 video lessons, audios, PDF workbooks, examples and forms.
This DIY (do-it-yourself) option is a self-guided program, created by best selling author John Jantsch, is the compilation of over 25 years of work with small business owners worldwide.

Chief Marketing Officer (Interim)

Put your marketing in the hands of someone with the expertise, the vision and the resources necessary to grow your business!
We will work with your existing team (if one exists) to lead the strategic marketing direction and provide leadership to promote project implementation.
Cheaper than hiring a full-time marketing officer, we maintain a contractor status so the cost to you is less, but you get the same expertise.
We handle everything – so you can focus on doing GREATER THINGS!
FEE:  negotiable (contact us for a consultation)


Marketing Strategy Workshops (based on principles of Duct Tape Marketing)




On-site (at your business or at a pre-determined conference area with access to Wi-Fi and projector).
9:00-4:00 (with a working lunch) affords you and your staff a full day of exploring the foundations of an effective marketing strategy and implementation plan (1/2 day workshops are available).
FEE:  $2,500 plus any travel-related expenses outside the DFW area