---
LOOKING FOR THE REFERRAL ENGINE PRO?

Click here for Referral Engine Pro Information: Everything Else Below is for our Regular 8-Week Coaching Program
---


This hands-on coaching workshop will be held on Tuesday, September 14th from 9:00 AM – 1:00 PM CST. We are still working on the location but it will be in the North Forth Worth/Tarrant county area. The cost of the 4-hour program is only $225. However, we are offering a $100 discount if you pay by August 31st.
That's 4 hours of marketing coaching for only $125!

If you are interested in participating or learning more, please contact us.
---
HEAR AUDIO TESTIMONIALS OF RECENT PARTICIPANTS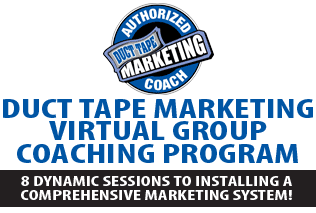 We are excited about our upcoming marketing coaching programs. These programs are conducted on the foundation of the Duct Tape Marketing principles. And I am an authorized Duct Tape Marketing Coach!
Next virtual group coaching program for SMALL BUSINESS OWNERS
will begin Wednesday, September 1st!  8 dynamic sessions!

Next virtual group coaching program for NONPROFITS (also 8 sessions) begins on Thursday, September 2nd!

Download the above flyer to learn more about
the content of the DTM Coaching Program.
Listen to Jody Burch give his testimony on the DTM Coaching Program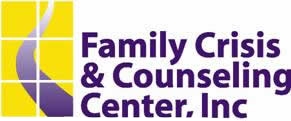 Jody Burch, Director,
Family Crisis & Counseling Center
Turning Point Alcohol and Drug Treatment Center
*

Click on image below to hear what Trey says he gained from the coaching program!

Trey Finley – Business Coach/Entrepreneur
The Question Matters
*
NOTE: CLICK HERE TO READ A TESTIMONIAL
FROM A RECENT PARTICIPANT TO HEAR IT IN THEIR OWN WORDS!
Below is a brief description of each week:
Week 1 (Identifying Clearly Your Target Market and Ideal Client)
Week 2 (Differentiation & Showcasing Your Brand)
Week 3 (Your Marketing Kit: Telling Your Unique Story)
Week 4 (Your Lead Generation Trio: Advertising, Referrals, and Public Relations)
Week 5 (A Simple Sales Process: Compel Your Customers)
Week 6 (Website Strategy & SEO)
Week 7 (Using Social Media to Connect to Customers and their Money)
Week 8 (Marketing Management: How Do I Keep My Marketing System Going?)
Each coaching program has limited space so act quickly (we typical keep the classes small for better group dynamic and interaction)! All of these programs will be a perfect way to launch your marketing plan!. For more information (including several pricing options) and to enroll, email me directly.
-Randy