Need a speaker?
Hire The Marketing Twins to speak at your next meeting!
Marketing is commonly regarded as the most important function of any organization. Yet most small/independent business owners lack a systematic approach to their marketing. They are often drawn to fads, copycat marketing (doing whatever everyone else is doing) or simply throwing money away into various publications without a real plan or strategy.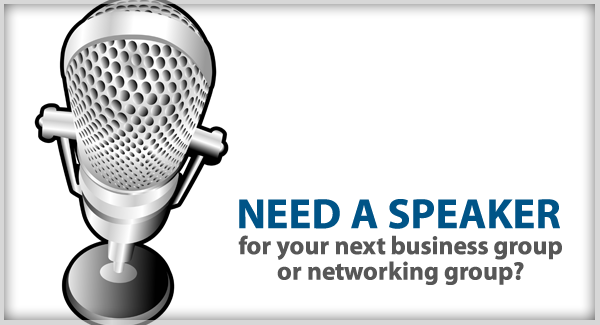 RANDY VAUGHN – Randy is available to speak on relevant topics of particular interest to small business owners. He can provide practical, information-rich, and immediately applicable direction that can profoundly impact the success of small businesses.
DONNY VAUGHN – Specialist in social media strategy, Donny is not just a practical teacher on using social media for business, but he also incorporates strategy into his discussions.
Or invite BOTH the Marketing Twins to speak at the same event!
EACH OF THESE PROGRAMS CAN BE TAILORED TO 30-60-90 MINUTES, as well as 1/2 or FULL DAY EVENTS!
Get Online – Your Customers Are There Waiting On You! (SOCIAL MEDIA MARKETING)
Do you have a website yet? If not, you're missing a HUGE opportunity. Do you have one already, but does it work for you 24/7? Does it reflect the quality of your organization or does it look outdated and cheap? Are you blogging for your business yet? Don't know why you should? Join us for understanding how blogging can enhance your business. And now all this talk about SOCIAL MEDIA . . . what is Facebook, Twitter, Linkedin, Pinterest, etc.? Discover how to use these tools, plus the power of YouTube, to create a powerful online presence!
Getting More Likes on Your Facebook Page
Many organizations have launched a Facebook page with the hope of securing thousands of raving fans who would spread the word to a network of tens of thousands of friends. If their Facebook page could just "go viral" on Facebook, these organizations dreamed of a steady flow of donations and volunteers from Facebook. But after a surge of LIKES in the beginning, you are stuck at the same number with no real growth to speak of. Understand a long-term strategic vision for using Facebook, master the 3 most important things nonprofits should be posting every day, discover 5 creative ways to increase the number of LIKES without having to pay for them, find out how Facebook ads can actually work (and when and when NOT to use them), and learn about a powerful way that Facebook can help you showcase the stories and vision of your organization.
7 Steps to Marketing Success
Businesses will discover that marketing is really much more simple than they thought. They will learn how to put their business on a path to success by following these simple strategic steps. The presentation will show them how to choose the people they want to do business with, charge what they want by increasing perceived value, learn how to target their marketing to get more leads, compete without having to compete on price, and understand the impact of their marketing materials. This is Duct Tape Marketing at its core!
Differentiate & Dominate
Learn how to set your business apart from others without having a million dollar ad budget like Home Depot, Coca-Cola or Target. The presentation will show the impact of good brand identity, strategic partnerships and how to use PR to get people looking your way! These are critical ideas for small business owners, but too often we look and act like everyone else in our industry. How will you be different and dominate?
Referral Marketing: Teaching Your Business to Market Itself
Learn practical suggestions on attracting the attention of strategic partners who WANT to refer you, and establish an effective referral system that guides your customers to making great referrals for you!
The Importance of Online Consumer Reviews (like Yelp!, CitySearch, Yahoo Local, Google Map Reviews, etc.)
When someone searches online, they may stumble upon your website, but often, they may also find your business listing on any of the major search engines or consumer review sites. Do you have any reviews that will positively influence searching customers? What if you have a negative review? How will you handle that? This relevant topic is increasingly important in terms of local search!
Greater Things
For most business owners, they got into business because they wanted to provide for their families, enjoy flexibility, and have time to do things that really matter…greater things! During this presentation, we will learn how to establish a sound marketing strategy so that your business can be on top and free you up to do those greater things. This motivational presentation will inspire participants to get back to doing what they went into business for in the first place!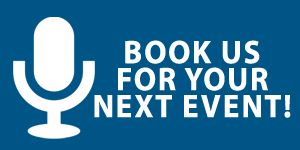 CLICK HERE TO SEE SOME OUR PAST SPEAKING EVENTS AND TOPICS

ABOUT THE MARKETING TWINS: The Marketing Twins are Randy & Donny Vaughn, identical twin brothers and best friends who live out their life-long dream of being marketing coaches. The Marketing Twins train, coach, consult and equip small businesses and non-profit organizations through a comprehensive marketing approach. The Marketing Twins have helped clients with graphic design projects, website development and design, social media and online marketing strategy, personal and corporate branding, email marketing, public relations, and strategic marketing planning. Randy is also Fort Worth's only Duct Tape Marketing consultant. The Marketing Twins are the creative principals of a faith-based creative agency, 1429 Creative, based in Fort Worth, Texas.
In addition to helping small businesses and non profits, Randy & Donny have a passion for helping private, Christian schools with their marketing. Click here to learn more.
Our Services: How You Can Work With Us
Download our FREE Reports!
Connect with us on Social Media!