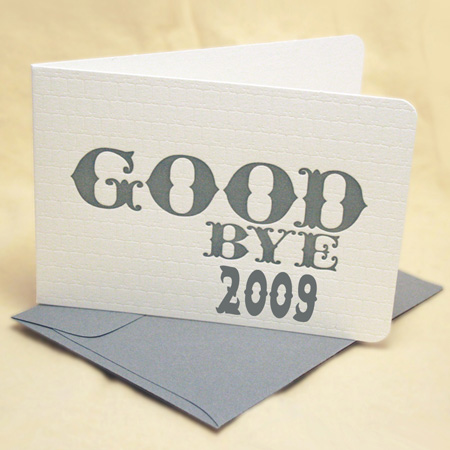 It's time to say "Goodbye 2009" and start looking ahead to 2010!  2009 for some small business and non profits  presented challenges and hurdles too much to overcome.  While many saw 2009 as a rocky road that does have a silver lining in the form of a new decade fast approaching.
We believe that a great way to jump start your 2010 would be to steer your ship in the right direction from the beginning.  Take a captain of a ship for example.  After you ship leaves port, let's say you immediately turn to wheel just ever so slightly to the right instead of going straight ahead.  It may look subtle but eventually you'll be so off course that your original destination is that of a mystery.  In fact, in relatively short period of time, you could find yourself back in the same port wondering "How did we get back here"?
Two great ways to get you started are:
Virtual Group Coaching Program –

beginning January 26th

.  This 8-week coaching program is based on the foundation of the Duct Tape Marketing principles and are great for any small business, non profit or even the entrepreneur.  There are some great EARLY discounts still available if you act by January 12th.  For more details, click here.
Marketing Strength Training – a complimentary program to the above mentioned Virtual Group Coaching would the popular MST program!   Ever need a quick marketing boost?  Does your marketing need a good work out?  For less than $50 a month (with the first month for only $8!), you can access a tremendous amount of marketing resources and assistance to keep your marketing in tip-top shape for 2010.  To learn more and to sign up, visit our MST page.
So, it's time to say "Goodbye" to 2009 and start steering yourself in the right direction for this coming year.  By the way, did you the read the article Randy wrote for the American Express Small Business OPEN Forum last year?  It can apply even today so take a moment to see how New Year's resolutions can apply to your business.
If you have any additional marketing needs, don't hesitate to visit our Next Steps section or let us hear from you at coaching@marketingtwins.com.
Happy New Years everyone from The Marketing Twins!!

Don't forget to follow us on Twitter:  @marketingtwins & @1429creative
&
Become a Fan of The Marketing Twins on Facebook