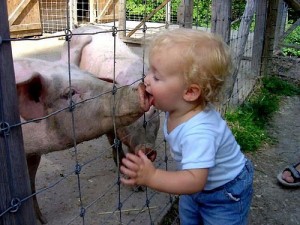 We are always on the alert to articles that help you optimize your business or nonprofit's Facebook presence.  Thanks to fellow web marketing coach Charles Brown and his tweet last night, I found this helpful resource on Entrpreneur.com.
The author makes these 10 suggestions:
DO:
Coordinate with Facebook Places to turn your repeat loyalists into raving Fans
Use the simple chat, wall, or forums for customer service – very close to the customer
Take advantage of the tagging feature and go nuts (don't understand "tagging"? watch Donny's tutorial on Facebook tagging)
When dealing with a Group, befriend the administrator as key influencers!
Take advantage of the well-placed Facebook "like" buttons and use them on your blog, website, etc.
DON'T:
Don't overlook the obvious thing we having saying for months and months: customize your custom landing tab so new fans on't land on your wall (default, boring and ineffective!) Learn more about customizing your Facebook page.
Don't get freaked out if someone posts a negative comment on your page – it does not mean you have to go drastic and forever block that person or turn off comments completely.  In one case, one group who we worked with on their custom page experienced a high volume of comments, mostly good.  But when the negatives ones turned ugly, the OTHER FANS chimed in defense – the business owner was thrilled to see how her own fan base rallied to her support (that's what fans do!)  But in some cases, if you need to block someone permanently for repeat abuse, follow Donny's tutorial on removing a fan)
Don't count on RSVPs from your Facebook events because people don't do this (just like so few people RSVP in person either).  What you want is an email or e-vite opt-in so you can follow up with them via email.
Don't send "Updates" – this is one of those features Facebook will surely change soon, but for now, your "updates" get lost inside an obscure "Messages" folder that no reads (we did our own research on this!)  If you need to send a targeted update, just send a mass alert to your Wall (which all fans do see in their news feed) that says, "look in your Messages folder for an update from us!" – you might get a few more views that way.
Don't link Facebook ads to your Facebook Page – but rather directly to your website.  I might have reason to argue withe author's point here, but his suggestion is based on creating as few a clicks as necessary to capture a transaction.
Ok, now that you've read my summary, go check out the full article on "10 Do's and Don'ts for Facebook Pages" on Entrpreneur.com.
We're always wanting you to see what customizing your Facebook Page is such a positive strategy for your Facebook presence, so here's 2 additional things to consider:
– here's a representative Flickr gallery of custom Facebook Pages
– here's a video showcasing some of the coolest ways you can customize your Facebook Page

-Randy
NOTE:  If you are on Facebook, I would encourage you to click on the "Like" button below – and even sharing your comments on this article when the pop-up window comes up.
* Image credit – linein.org (don't do this, gross!!)