You are invited to attend Abilene Christian University's IMPACT 2012, April 12, 2012 at the Arlington Convention Center.
Registration: $249 – March 17 – March 31
Early registration: $195 – Feb. 13 – March 16
**UPDATE** – we just received word directly from the Dr. Lytle that fans of The Marketing Twins get an additional discount, worth almost $100 off!!   By using the promo code  MKTGTWIN12  you'll get registered for only $99 (valid only through March 14th).  REGISTER TODAY BY CLICKING HERE!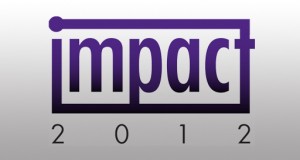 * We are graduates of ACU's College of Business Administration – we have enormous admiration and respect for the servant leadership demonstrated by Dr. Richard Lytle and the COBA administration team.  Dr. Lytle is the Dean of the College of Business Administration and author of "Abandon the Ordinary."