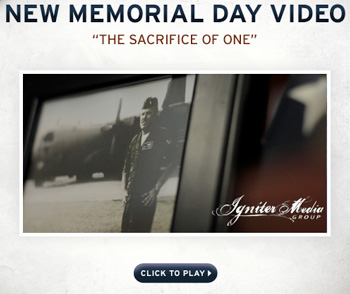 Watch this fantastic Memorial Day video from our friends at Igniter Media!
This weekend is about honoring those who have sacrificed so much for our country.
Teach your kids what this holiday is all about.
Thank a veteran.
Pray for our troops and the families of fallen soldiers.
Enjoy the video above and recommend it to your church or any other organization wanting to use video this weekend to honor our brave men and women in uniform.
Pay tribute this weekend!
-Randy & Donny Vaughn, The Marketing Twins