It's 2011 – why settle for a default Facebook page when you can differentiate yourself from your competition by creating an eye-catching, action-generating page that powerfully promotes the JBF brand!!
Did you miss the previous promotions
we offered last year?
We are excited about launching this new JBF-specific Custom Facebook Page promotion with some exciting new opportunities to help you differentiate and stand out from your competition. Here are the highlights:
Simple process – We've maintained the simple process from the previous promotions because that's what we heard from everyone. And we are still including the ability to customize the page exactly the way you want!
Pricing incentives – As evident from our previous promotions, JBF owners clearly like to take advantage of payment discounts. With this promotion, we are again offering 3 unique payment incentives to allow you save some money by paying early!
Group discount – Ever heard of Groupon? This is a group buying discount program that provides special deals if enough participants are interested (that's it in a nutshell). We are making a similar offer to JBF franchise owners through this unique offer. Sound interesting? Keep reading to learn more.
Have you seen some of the Custom Facebook Pages we've done in the past? If not, check out some of them here:
Now, let's get started!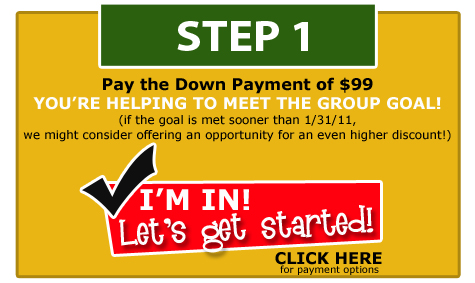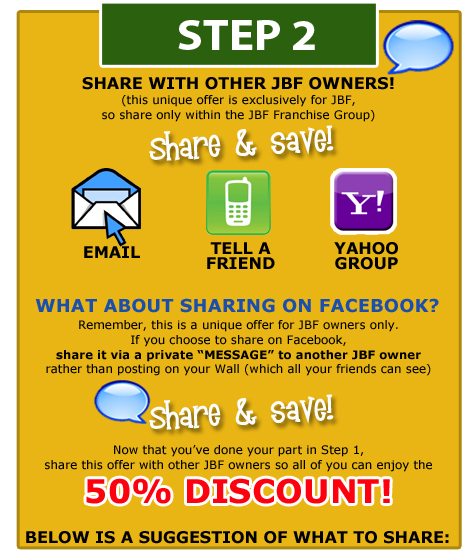 "I'm looking to update my Facebook page for my spring and fall sales? Check out this group discount deal from The Marketing Twins. We can all get 50% off a custom Facebook page if enough of us participate. To learn more, go to: www.marketingtwins.com/jbfpromo3"

GOAL STATUS: 10 (15 short of goal)