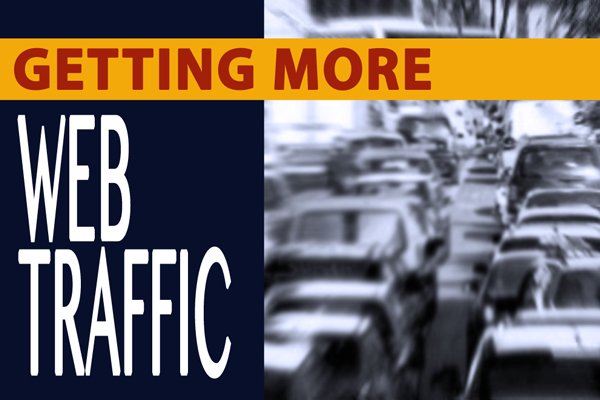 Are you struggling with getting traffic to your website?
I found a great list online that offers some practical suggestions on getting traffic to your site.  I have picked out 5 of my favorite ideas to share with you:
Focus on long-tail keywords – The days of focusing on a single keyword for each page are long gone. Make sure your posts include all the relevant terms and phrases related to your topic.
Promote your blog posts to your email list – This doesn't have to be the main focus of all your emails, but including a link or two back to your blog posts can considerably increase traffic, leads, and sales.
Make the most of Facebook links – Be sure to include links back to your site in your About page, in your photo descriptions, in the comments of your posts (where relevant), and in your milestones.
Write a Response Post – Respond to a controversial post in your niche and then let the original poster know about it. Chances are good they won't be able to resist responding to it on their blog.
Become a columnist or contributor on a well-known website – If you can become a guest contributor on an authority site, you not only drive targeted traffic to your site, but establish yourself as an expert in your field.
To read the full list of ideas, read:
39 Actionable Ideas For Driving Traffic To Your Website
[NOTE:  We can help you update your website as well.  Is your website responsive?  Click here to learn more about why we are updating our sites to be responsive and why you should too!]
.