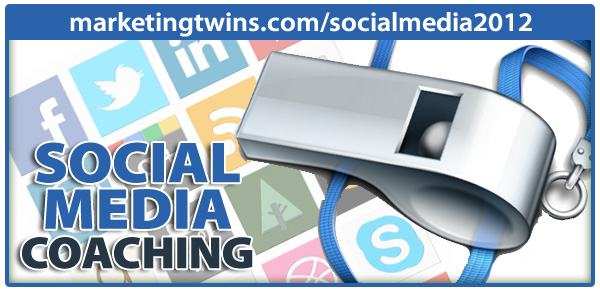 Are you struggling to know WHAT to post on social media channels such as Facebook?
Confused about how often you should post, or even what time of day is best?
Trying to figure out how to use social media to attract customers, patients, donors and prospects?
Hesitant to be boring or "that guy" on social media that annoys everyone with their self-centered posts?
Wondering how Pinterest could be used for business?
Perplexed by all the changes to Facebook's Timeline and how you can still increase LIKES to your FB page?
Not sure if you should use Twitter, or how you would incorporate YouTube into your marketing strategy?
If you answered "YES" to any of the questions above, consider looking into some practical and affordable social media coaching!