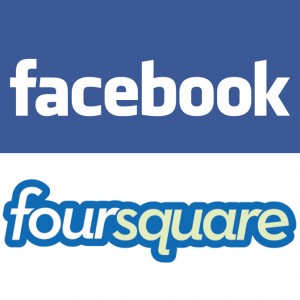 John Jantsch of Duct Tape Marketing offers "5 reasons why businesses should use Facebook Places."  He suggests:
Facebook is building a suite of advertising tools that will allow you to list, claim and advertise your place on Facebook
You no longer have to educate your customers – they all know what Facebook is
People checking in at your business are naturally telling some part of the word about your business
Offering coupons and special offers for people who check in is a natural way to tap the power of using online tools to drive offline sales.
Data that you can collect on users and amount of times they checkin will prove extremely valuable in tracking customers and advertising spend
Read John's full article here.
Now I'm a Foursquare finatic, so I'm not sure I will convert to Places or try to integrate the two location-based services into my social media strategy (but see this about 4sq integration plans).  I don't play Foursquare (4sq) for the social gaming aspect (Facebook's Places is not a game; only a networking tool) – except I'm curious how businesses will learn to reward extreme loyalty to those who are "mayors" of their place of business.  I mean, if there's someone out there who is so fixated on returning over and over to your business, AND willing to socialize their loyalty to their friends on Foursquare, that's a referral marketing dream – why wouldn't you reward them with a coupon, a free this-or-that, or some reasonable acknowledgment.  By the way, here's a reasonable argument on how Foursquare can beat our Facebook Places.
The one thing that intrigues me about Places is that there is ALOT of people doing it.  Foursquare has its adopters but it is far from mainstream.  Even the integrated gaming into Facebook annoys folks ("who cares if you checked-in?"!) because it imports graphical icons that look alot like Farmville which alot of people do, but it also annoys more of us!  But so many people are checking in on Places – perhaps some of the same people who earlier yelled at me, "who cares if you checked-in?"  Perhaps since it's Facebook, it's more tolerable in your news feed.
So the second bullet is most intriguing to me – Foursquare requires education.  Facebook doesn't. The process of checking in somewhere is not complex on Foursquare OR Facebook Places – but people have an affinity for Facebook and they assume it is easier because it's within the same Facebook culture.  Getting people to download another mobile app and then teaching them all the 4sq badges, etc….well, I can see how Places might take the place of Foursquare.
However, 4sq still has 4 million users which is maybe more than any other location-based service.  And as a result of the news of the launching of Facebook Places, did you hear that Foursquare had a record number of NEW subscribers?