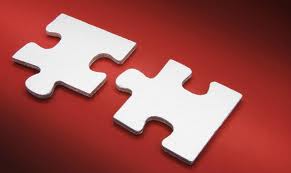 In talking with a client about generating new leads, we brainstormed about a number of tactical ideas about attracting the very best customer.
But we needed to take a step back and first talk strategy.  Always remember:  strategy before tactics!
In Duct Tape Marketing, as you develop your core marketing message, the foundation of your marketing strategy is determining your ideal client.  You'll know you got one when it fits together like the perfect puzzle piece.
Your ideal client is NOT:
everyone who will listen (actually, when "everyone" is your target, your message will be too generic and no one will listen)

anyone

who will pay (just because they pay you money, doesn't mean you want to do business with them)

someone

who is just a transaction (transactions are limited or one-time events; you are seeking to create loyal ambassadors!)
Those are terrible clients.  So what makes an "ideal" client?
John Jantsch helps us learn how to discover your ideal client – read John's great article on AMEX OpenForum.  As well he lays out 5 easy steps to the perfect client.
You may also read some of my own articles that deal with this topic of ideal client:
Watch John talk about "ideal client" in this 4-min video: