2010 is going fast – are you finding yourself behind on your marketing already?  If you are in the DFW area, here's a great reminder about how NOT to be caught off guard when it comes to the Super Bowl traffic headed our way next year.
We have created 4 nighttime webinars just for the small business owner who is too busy during the day to stop and "do marketing stuff."  (we hear this all the time, so you are not alone!)
All webinars begin at 8:30p CST.  Individual webinars run only $35!
2/16 – Creating a customized Facebook Fan Page that acts as a communication tool with your best ambassadors, and how to use the Fan Page to drive traffic back to your site.  You'll learn some ways to make your Facebook Fan Page look NOTHING LIKE the default Fan Page – are you ready to STAND OUT?   Sign up now.
2/18 – Still confused by Twitter?  Learn how Twitter can be used to showcase your expertise and credibility – and how to use it in a way that actually generates interest and traffic (without self-promoting the whole time!)  Register today!
2/23 – Linkedin is a powerful networking tool – but most professionals do not maximize their profile – do you know how to import your blog?  We'll show you.  Do you have some great PPT presentations that would demonstrate expertise in your industry?  We'll show you how to include those as well.  These are things we have shared with rooms filled with expert networkers and recruiters and even they are amazed about all you can do with Linkedin.  Enroll for this webinar.
2/26 – If a potential customer googles your business, what will they find?  For many of you, there are reviews sitting out there on review sites like Google/Yahoo Local, Yelp, CitySearch, InsiderPages, MerchantCircle, Angie's List and a host of industry-specific online review sites.  Would you like to get more reviews?  We'll teach you how to do it.  Would you like to know how to respond to a negative review (you'll get one someday if you don't already have them)?  We'll show you how to professional react without doing further PR damage.  And we'll show you a simple technique on how you can not only remain aware of what's been said about you, but you can showcase only positive reviews!  Don't miss this opportunity!
Are you marketing ready?  If not, you can sign up for all 4 nighttime webinars for less than $100.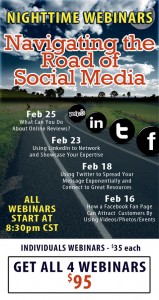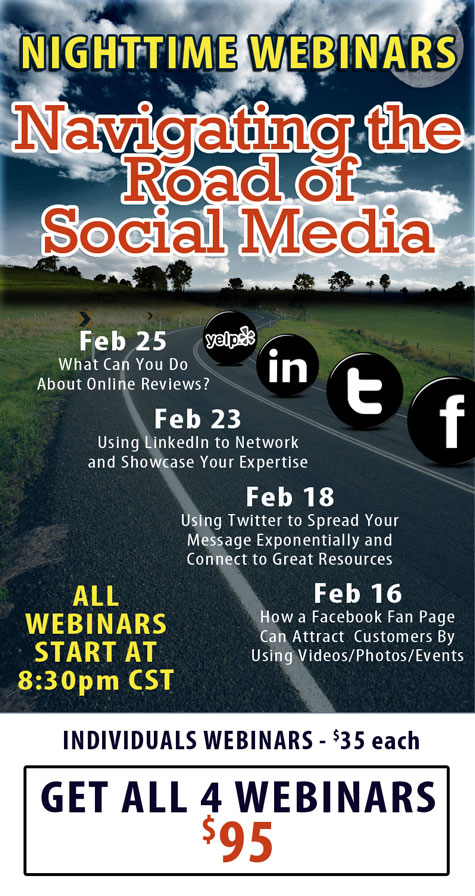 image source:  blaugh.com