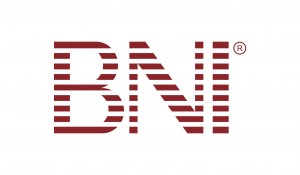 What a thrill to announce that Duct Tape Marketing is now an official Strategic Alliance Affiliate with BNI, the world's largest business networking organization!  John Jantsch of Duct Tape Marketing and Ivan Misner of BNI have long collaborated on projects, podcasts, webinars and panels, but now the strength of these 2 global organizations will strengthen what we are are doing for our clients.
John released "The Referral Engine: Teaching Your Business to Marketing Itself" last year, and has generated worldwide acclaim for it's practical ideas about referral marketing.  As Dallas-Fort Worth's only Duct Tape Marketing Consultant, I offer a 6-session workshop, "Referral Engine Pro Power Group" – we'll be launching another one later this spring.   This alliance with BNI will strengthen the quality of our content on referral marketing.
Last year, I wrote an article on referral marketing called, "Referral Marketing: Clicks are Fun – but Conversion is the Goal" – a practical look at referral marketing and getting away from the marketing funnel to a better way of looking at creating loyal ambassadors!
John also wrote a blog post last week called, "Our Greatest Referral Fear" – check it out!