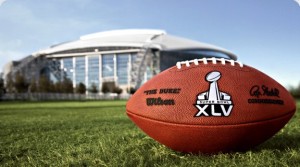 Start a Facebook Page for your organization or small business – here's how to create a Facebook Page (vide0)
Customize your Facebook Page for optimized interaction and engagement with your new fans (those who "like" your Page)
Put a hyperlinked URL to your website or Twitter account in the "Description" area of your Facebook Page (like they did here)
Make sure that your website has a current listing to your Facebook Page – giving them an incentive to go there and "Like" the Page
Replace your small logo with a 200x600px jpeg as your Facebook Page profile image (maximize your Facebook real estate)
Setup a unique URL for your Facebook Page by establishing a branded username – it's free and easy once you have 25 fans
Publish that shortened unique URL on your print, radio or TV ads
Reprint your business cards listing your shortened unique URL listed alongside your website
Update all your social profiles with a link to this easily-remembered shortened URL
Include this shortened URL in your email signature and link it directly to your Page
Look at your business, church or non-profit calendar and create a Facebook Event for every upcoming event
Be sure and include a easy-to-read graphic that will be included on the Facebook event (think big text, bold graphics – leave off the small details)
Share each event on your personal profile and encourage your fans to do the same thing
Use your personal profile to promote your Facebook Page, tagging it in your status update (here's another video on how to tag in Facebook)
By the way, if your organization's leadership has balked at getting on Facebook, stop everything and convince them it's one of the most cost-effective and customer/supporter-engaging forms of communication for your organization
Going to any video, photo or link on your Facebook Page and clicking on the "Share" button to post it to your personal profile for all your friends to see
Use your personal profile to link to as many local constituents, key influencers and brand promoters as you can
Use your Facebook Page (formally referred to as your "Fan Page" until Facebook changed the "Become a Fan" language to "Like) to engage with your fans – respond to their questions they post on your Facebook Page
Related to #18 above, monitor your Facebook Page frequently so that posts and comments are responded to – here's a new alert system that may help you track Facebook Page notifications (a link on our Facebook Page – become a Fan of the Marketing Twins if you're not already!)
Post videos and photos of your customers, volunteers or brand ambassadors and tag them in the photos
Create a Twitter account profile – multiple ones if you need to if your organization is large
Include a personal photo for your corporate account in lieu of just the corporate logo – make your tweets personal (avoid the single biggest mistake companies make when using Twitter)
Use Twitter search to find followers in your geographic area or by subject matter
While Twitter backgrounds are not effective as they once were (since Twitter changed their settings essentially blocking out alot of the graphical area that Twitter backgrounds could be used for), still go ahead and customize your Twitter background for maximize branding (here's one we did that is setup for the new Twitter settings – not alot of graphic space, but we used what we had)
Download HootSuite or TweetDeck to manage your Twitter feed – not sure how you can truly maximize your Twitter experience without it
Start (or re-start) your blog using WordPress – it's better to have a self-hosted account (Thomas Nelson Chairman, Michael Hyatt, suggests it's worth it!)
Link your WP blog to your Facebook Page so that your posts automatically post to your Facebook Page – this save a alot of time!
Post blog posts on a frequent, periodic basis – it can be daily, every other day or twice a week.  Any less frequent is really not sufficient (IMHO).
Post blog articles that employ the H-E-L-P strategy that we've mentioned before.
Manually or automatically post your blog articles to Twitter
Create a free news release with prlog.com – absolutely free and you get good search results
Open up a free account on Slideshare.net to publish all those great PowerPoint presentations that, up until now, have only been seen by a handful of people sitting around a conference room table – showcase your expertise to the world and demonstrate your knowledge to your target market!
Ensure you have a strong Linkedin profile, up-to-date and maximizing your words so that it is the perfect networking tool working for you even if you're not on it every day.
Sync your Slideshare and WP Blog to your Linkedin profile so that any updates to your slide presentations or your blog posts are automatically updated to your Linkedin profile – again this saves time and ensures that your LI followers are getting the best of your content in real-time!
Create and upload targeted videos to your YouTube channel
Make sure that your website is hyperlinked in the description area (with the "http://" in front of the "www" so that your videos can spark a further action step for your viewers – once they see how relevant your video content is, they will want to know more
Tag each video with strong keywords
Posts these keyword-rich videos to your blog posts
Upload these high-value-content videos to your Facebook Page
Open a Flickr account so you can document experiences and testimonials (great for showcasing your gallery of work or striking before-and-after photos of your business)
Create a QR code that will spark curiosity of your customers and followers – link them to a special offer, drive them to your Facebook Page, or offer a unique coupon that can only be activated using a QR reader
Engage with location-based marketing services like Foursquare, Gowalla and Facebook Pages – use them yourself and encourage your fans to "check-in" when they are at your place – even churches can use location-based services!
Open an email marketing account with Constant Contact and start collecting permission-granted email addresses (don't grab an email address of someone unless they have given you permission to have it – that's called "Spam").
Send our periodic emails to your customers and followers – repurposing blog content, directing them to your Twitter and Facebook Page, and showcasing high-value content that will enhance your email open rate (on average, we hear that a good rate is 25-30%).
Finally, high-value, keyword-rich content is king to optimizing your social media presence – follow this 4-step rule:
Content first needs to be created (can be text, video, audio podcast, etc…all great high-value content – but someone's got to create it!)
Launch the content in a highly-social venue (videos go to YouTube or Vimeo, photos and images go to Flickr, text goes on your blog, etc..)
Share the content all over various social media outlets – manually posting them, auto-syncing them – whatever makes it easiest!
Repurpose the content later when you need good material – like when you are making a list of 45 super social media things to do on Super Bowl 45 weekend!
Enjoy the game!
-Randy