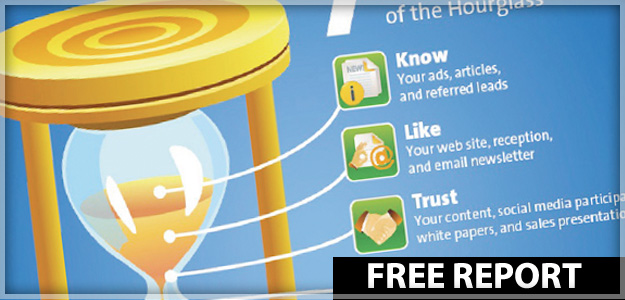 John Jantsch, founder of Duct Tape Marketing, shared a thought with me recently that went something like this:
"Our complimentary content should be of greater value than what our competitors are charging for."
That's radical marketing!
Are you giving your customers a free taste of your high-value offering that your competitors would never think of offering?
Are you producing educational content via your blog that draws people to you like a magnet?
Are you offering a free course, report, video or sample so that potential customers will not just become a transaction, but lifelong raving fans?
We've taken John up on his challenge and added a number of FREE REPORTS into our library.  We are making our full library of reports available to you!
Click to access the library of free marketing tips!
As Christian business owners, you no doubt struggle with day-to-day management and operational challenges, but also wrestle with the effort to make a worthy profit alongside the desire to generously give as Jesus did!   While your competitors are constantly reducing their prices through gimmicks and coupons (which are OK in certain seasons), you can emulate Christ's generosity by providing a steady stream of complimentary content that helps cultivate loyal ambassadors (satisfied customers who repeat and refer!)
This is a bedrock tenant of our marketing philosophy.  Generously giving to your customers and prospects builds lifelong trust that leads to regular repeat customers who rave about you to their friends!
STOP!
. . . after you read the report, you might be ready to make some changes in your marketing.