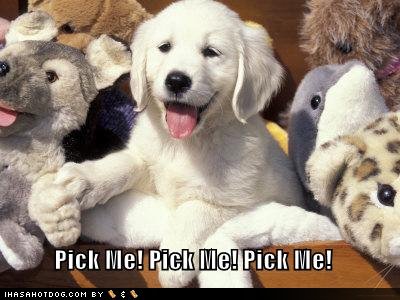 Your customers are picky people – but they are also people who pick!  Are they going to choose you?
We've long evangelized the defintion of marketing as (from John Jantsch of Duct Tape Marketing):
Getting people with a specific need to KNOW, LIKE and TRUST YOU.
This is a long-term approach to marketing – much different than a transaction-based approach that is only interested in making a one-time sale.  We're talking relationship marketing.  Primarily, your prospects will get to KNOW you in a few ways:
Google – when looking for a mechanic, they will likely search for "car repair in Watauga"
Ask – they will ask their friends in order to hear actual testimonials from customers who love their mechanic
PR – they will read something unique about an auto repair shop that makes them say, "Wow!"
Memory – they'll remember meeting you, networking with you at a Chamber event or hearing you speak somewhere
If you were interested enough to click on just all the links in the numbered list above, you'll recognize I'm showing a little love to our family business – Jeffrey's Automotive Repair in North Fort Worth (become a Fan)!  As to #4 above, I mention it because with so much emphasis on SEO (#1), we often feel like every customer's decision is going to be decided through their online experience with us.  Well, we promote a holistic approach and can testify to generating many leads and turning a nice profit on business we've garnered from speaking in the Fort Worth area about marketing.  So that brings me to the story of the family business.
My wife Kelly coordinates all the Customer Relations efforts at Jeffrey's Automotive – and part of her job is talking to customers about their experiences and their histories with Jeffrey's Automotive.   Working with her, we have done extensive work toward #1 (we rank high for most automotive repair searches in this area), #2 (check out the # of great online reviews of Jeffrey's Automotive), and through press releases and blogging, we are working on beefing up #3.  But I heard a story today that blew me away – all having to do with #4!
The Jeffrey family has long been a family committed to faith in Christ.  I love that about my family on both sides.  My wife's parents, Morton and Suzy Jeffrey, have been bold in their desire to raise up kids with a mission to serve, proclaim and live out lives that make a difference.  Many years ago, before my wife and I even left to go do church-planting missionary work in Benin, West Africa, the Jeffrey family was asked to speak at a nearby church.  The pastor at the time had been coming to Jeffrey's Automotive for his own car repair and had a long conversation one day with my father-in-law.  That resulted in the pastor's invitation for the entire family to come and speak to his church about faith, mission and living life with a purpose to bring glory to God.  So we did – I remember standing on the stage alongside my in-laws and Kelly's sister and brothers.  I remember standing in front of a microphone giving my own testimony.  But I don't think any of us can remember exactly what we said that night over 15 years ago.
Well, today, Kelly talked to one customer as he was leaving Jeffrey's Automotive Repair.  When asked about his history, the customer proudly declared,
Oh, I used to go somewhere else, but I was seated in that church the night your family spoke.  I decided right then that I wanted Jeffrey's Automotive Repair to be my mechanic.
His decision to pick Jeffrey's had nothing to do with SEO (didn't even exist back then), nor an ad in the Yellow Pages (we've all but abandoned that strategy anyway), nor any press release or blog post (not that we're not getting new customers today because of those).  In a context where Morton Jeffrey and his family was speaking about faith and mission, a prospective customer was making his decision about who to choose as a mechanic.  Over 15 years, trust has been strengthened and this gentleman has remained fiercely loyal and is one of Jeffrey's greatest word-of-mouth ambassadors.
Your customers can't tell much from a boring piece of glossy marketing tri-fold, nor can they decipher any distinguishing difference between you and your competition based on your business-card-size ad on the back of a school football program.  But when you speak passionately about issues that resonate with your ideal client (whether directly related to the product you sell or not), you make a real connection with a new customer!
-Randy
PS – Thanks for letting me show a little love to the family business – Kelly told me that story and I thought, "Wow, that's a powerful story!"  I didn't think she'd want to self-promote that on the business blog of Jeffrey's, so I thought I'd take a chance to tell it here.
Photo Credit:  ihasahotdog.com