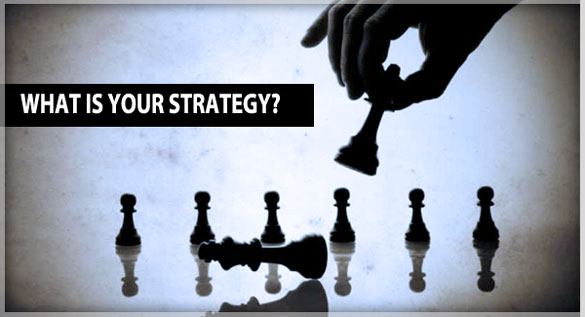 On a recent trip to Africa, I was visiting with some friends of mine (I used to live in Benin, West Africa for almost 10 years as a missionary).  We were talking about planning for church outreach events, how to reach unreached people groups, and then our conversation turned to war (spiritual war in this case).
Out of our conversation I learned an African proverb:
"Strategy is stronger than strength."
Whether you are taking about an army of greater size and weaponry, or if you are battling your competition who seems to have much more money to spend, this is a wise proverb to translate into your business.
Strategy is the long, hard, relentless pursuit of planning and prioritizing your marketing efforts to reach, attract and convert your intended audience.  Often times, small business owners lament over their lack of financial strength to "afford" the right kinds marketing tactics.  However, the tactical approach only works when it follows the guidance of a well-communicated strategy.
Examples of marketing failures:
Spending thousands of dollars on a postcard campaign but the copy/design/images are not addressing the needs of any specific group and not addressing any target market's needs, problems, pains, frustrations or fears,
Opening a Twitter account but not understand who the intended audience is . . . and then giving up on Twitter because "it is a waste of time."
Rolling out a radio ad campaign and using generic phrases likes "we are better than our competition" and then driving them to your website's homepage with no call to action or trust-building next step
Strength is nice to have but you can gain that over time.  But without a strategy in place, a powerful army will fumble and fail.  A well-positioned strategic understanding of marketing can empower even the smallest army every time.
To further understand marketing strategy, read these 3 articles: